SOLLEN is committed to supporting you
and giving you
all the necessary advice
for the maintenance of your seat.
For daily maintenance, we advise you to dry clean the wooden structure of your chair.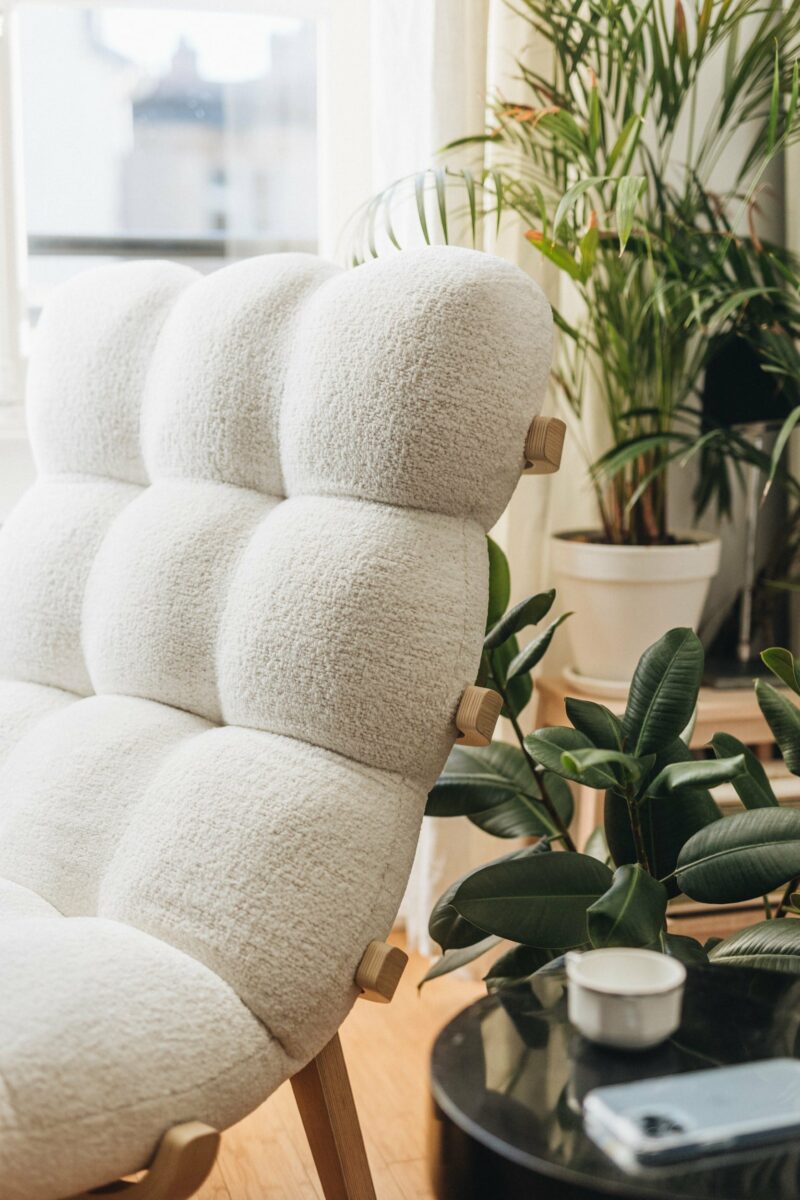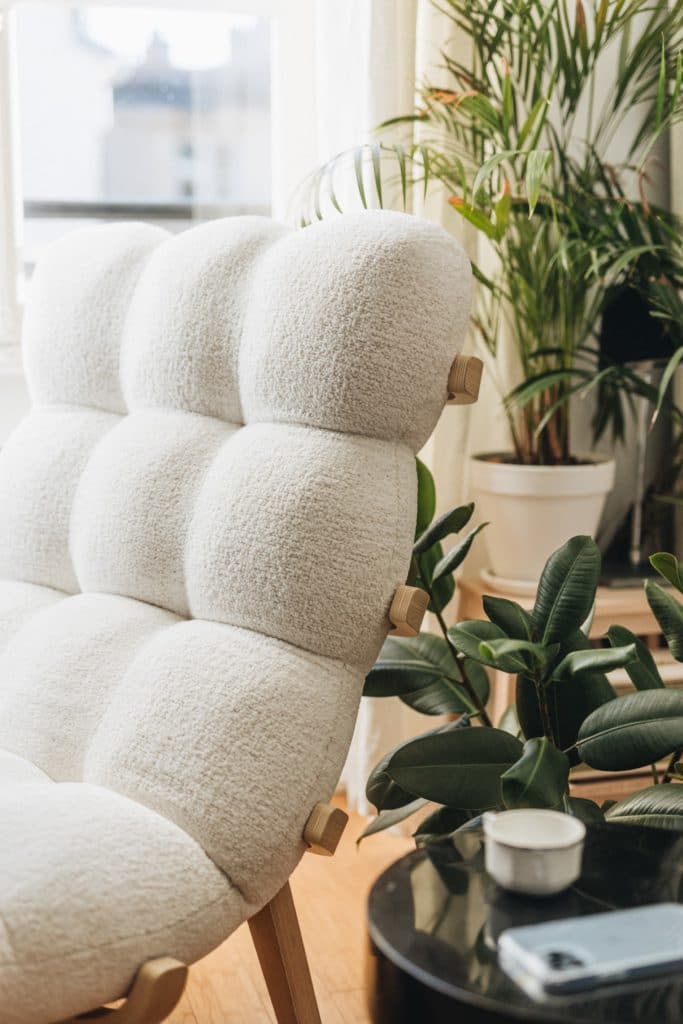 NUAGE RANGE.
LOOPED WOOL FABRIC
Composition:
100% recycled material fabric: 94% recycled polyester, and 6% recycled cotton.
Maintenance:
Does not resist bleaching or chlorine.
Cold ironing (110°), no steam.
Authorized products: perchloroethylene, hydrocarbons.
Cleaning :
Easy spot cleaning.
Any excess residue should be cleaned up immediately with a damp cloth.
Then clean the stain with a sponge and water (possibly with mild soap, or Marseille soap)
Then let the fabric dry naturally.
We advise you to test the detergents on a small, non-visible area first.
Do not attempt to remove embedded dirt, as this may result in damage to the fabric pile.
All solvent-based stains (cigar, ink, lipstick, nail polish…) must be treated by a professional.
RACINE RANGE.
VELVET FABRICS
Vacuum your chair regularly, without pressing too hard to avoid leaving marks on the velvet, which remains a fragile covering. You can also use a special textile brush.
The use of water should be avoided on velvet. Also, do not use steam cleaning as it may damage your velvet chair. If you use water, use it sparingly and do not soak your chair, as this could leave a stain.
If you use a water-based technique to clean a velvet chair, you can dry it with a hair dryer. Be careful, you must send cold air and not hot air!
Depending on the direction of the hairs, traces are inevitable.
Act on your stains as soon as possible to prevent them from soaking in.
Clean your velvet chair completely to even out the surface of your sofa, and avoid differences in color, stains or other.
Always test the chosen method on a non-visible part of the sofa (e.g. the back). If the solution works, repeat it on the stains and then on your entire sofa.
🌿 At SOLLEN, the warranty lasts for the life of your chair.
In case of irreversible damage to the fabric of your furniture, SOLLEN offers you the possibility of renewing the entire upholstery of your furniture. You will then have to contact us in order to set up the conditions of return, and modification of the fabric. We invite you to look at the new colors available, and contact us by clicking here.