"Télématin" is a morning news and information program that airs on the French public television channel France 2. It features a variety of segments on news, politics, culture, health, and lifestyle, as well as interviews with guests and live performances. The show is hosted by a team of presenters, including journalists, reporters, and experts, and airs every morning from 6:30am to 9:30am. It is one of the most popular morning shows in France since 1985 and it reaches about 700,000 audience every day.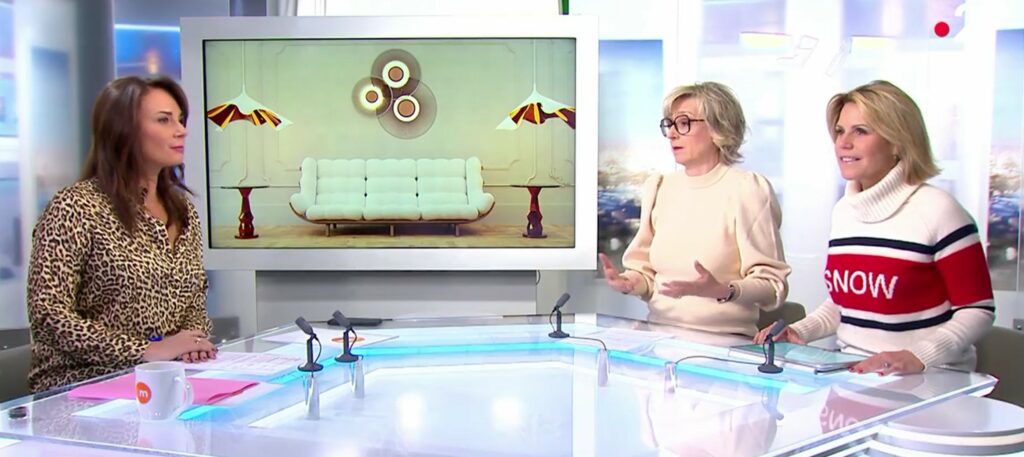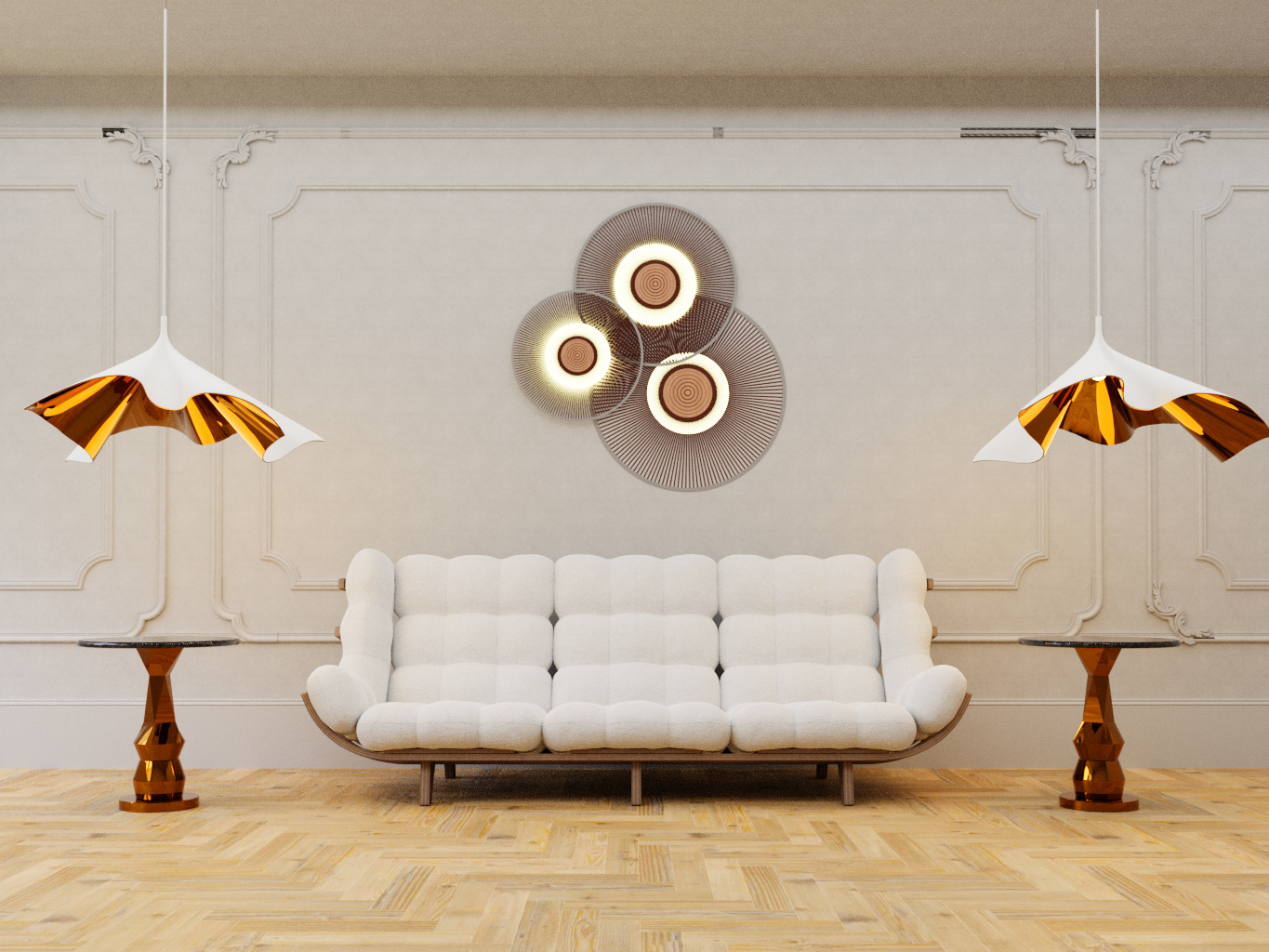 Recently in the famous column "Les Immanquables" (in English: "The Unmissable") of the morning show, the team picked the French design brand SOLLEN's 3-seat sofa Nuage in their trend report of 2023, indicating that the tendance of 70s is coming back in vogue in 2023 !
Let's have a deep dive into what hit the 70s' home deco sector !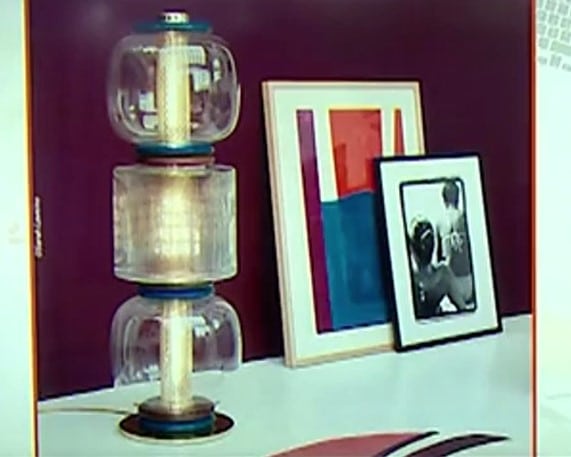 The 1970s were a decade of significant design trends and styles. Here are some of the major features of 1970s interior design:
Colors: Bright, bold colors were popular in the 1970s, including shades of orange, yellow, green, and brown. These colors were often used in geometric or abstract patterns.
Patterns: Patterns were very popular in the 1970s, and could be found on everything from wallpaper to upholstery. Popular patterns included geometric shapes, paisley, and floral prints.
Textures: Textured fabrics, such as shag carpeting, were popular in the 1970s. These materials added a tactile element to the design and were often used in earthy tones.
Natural materials: Natural materials, such as wood and stone, were commonly used in 1970s interior design. Wood paneling was particularly popular, as were natural stone floors.
Space age design: The 1970s were a time of innovation and experimentation, and space age design reflected this trend. Futuristic shapes and materials, such as plastic and fiberglass, were used to create furniture and decor with a futuristic feel.
Disco-inspired design: The disco music and dance craze of the 1970s had a significant influence on design trends. Mirror balls, metallic finishes, and neon lights were popular in disco-inspired design.
Macrame and plant hangers: The 1970s were also a time of increased interest in nature and the environment. Macrame wall hangings and plant hangers were popular in 1970s decor and were often used to add a bohemian or natural touch to a space.
Pop art: Pop art continued to be popular in the 1970s, and could be found on everything from posters to throw pillows. Bright colors and bold patterns were often used to create a playful and energetic feel.