For its first participation in the Milan Design Week, an international reference point for the furniture and design sector, SOLLEN showcases its French know-how as part of the LABÒ project, which highlights innovative French and international companies such as Matière Grise, Marion Vidal, Veronese, Samuel Accoceberry Studio, and Carbone14 at the Rodolfo Ferrari Foundation.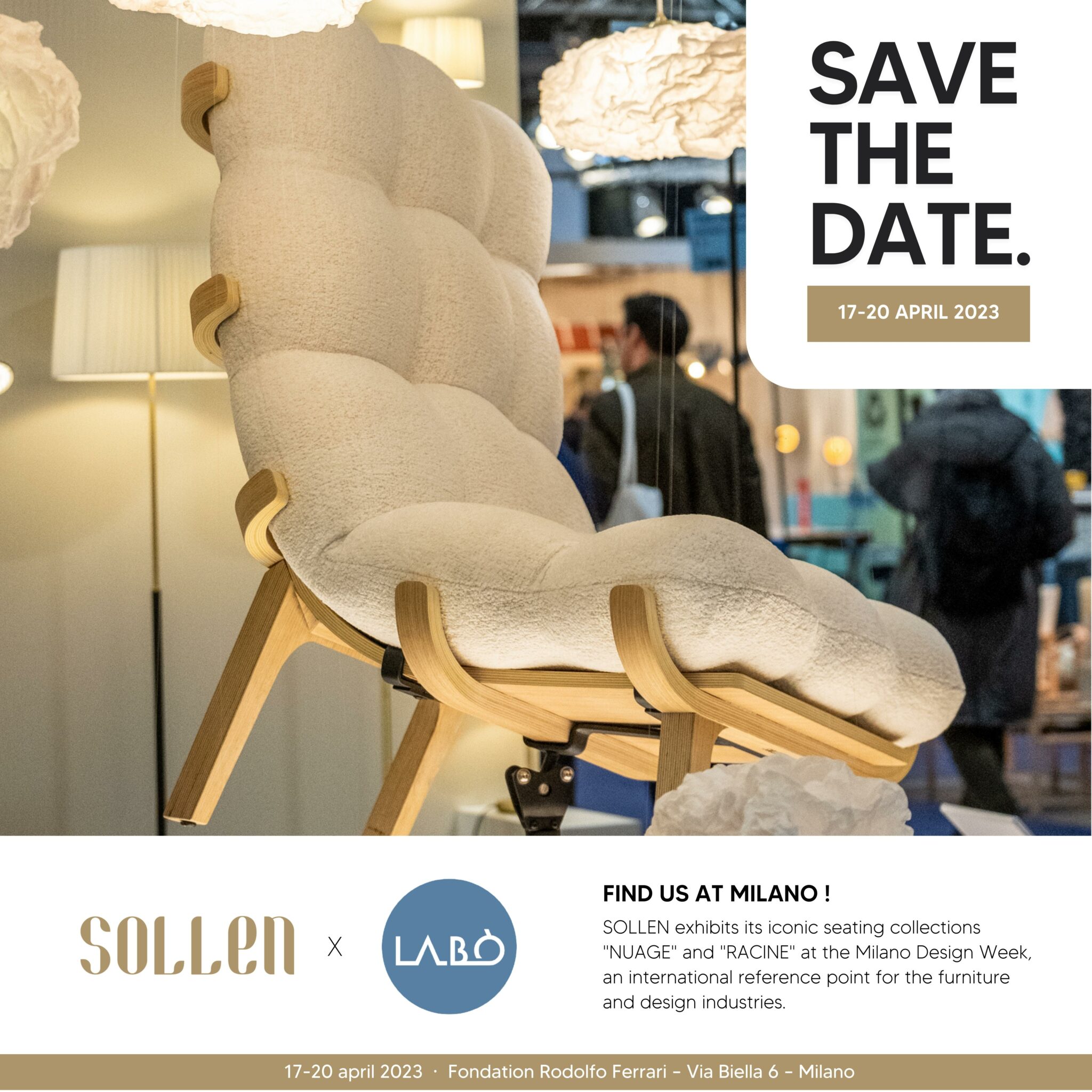 On the occasion of the 61st edition of Salone Del Mobile in Milan, SOLLEN will be present at LABÒ, from April 17 to 20. They will exhibit the NUAGE and RACINE collections, highlighting their French know-how and their eco-responsible commitment. This approach is perfectly in line with the values of the 61st edition of the Milan Furniture Fair, which focuses on environmental, economic and social responsibility.
LE LABÒ, a new hub dedicated to design and art in MILAN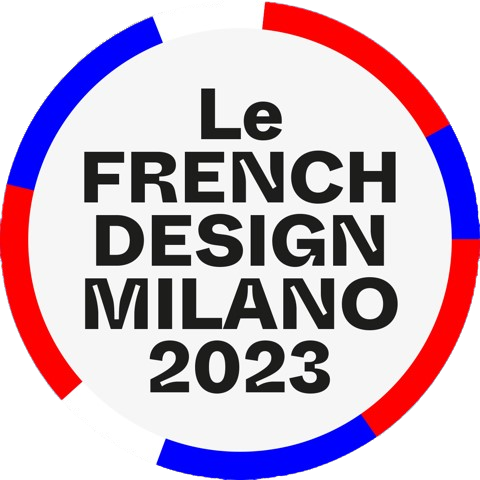 LABÒ is the new cultural project promoted by the Rodolfo Ferrari Foundation within the company SPA – Società Prodotti Antibiotici. This unique place is presented as a laboratory of creative expression, a development of experimentation processes translating into ideas, or concepts of products or works of art.
SOLLEN is looking forward to seeing you in Milan from April 17 to 20, 2023!
Meet our team by scheduling an appointment and receive your personal invitation:
https://calendly.com/sollen/labo-milano-2023?month=2023-04&date=2023-04-20
For more information contact us:
france@sollen-design.com
More information on the LABO MILANO project:
https://laboculturalproject.com
PRACTICAL INFORMATION
Address:
Labo Cultural Project – Fondazione Rodolfo Ferrari, Via Biella 6, Milan
Opening hours:
Opening 16 April Cocktail party | 5:00pm-7:30pm (by invitation only)
April 17-18-20 | 11:00am-7:00pm
April 19 | 11:00-21:00