Slow Tourism,
a new way to travel without pressure
Definition of slow tourism.
The concept of slow tourism, also called slow travel or slow tourism, was first introduced in 1999. That year, four mayors of small towns in Tuscany decided to found the Cittaslow label ("slow town" in Italian) to guarantee the development of the territory and a gentle itinerary. Inspired by the slow food movement
(you will find an article on this subject very soon)
The concept of Slow Tourism has existed for many years, but it is since the recent unprecedented event well known to all, that it has taken off.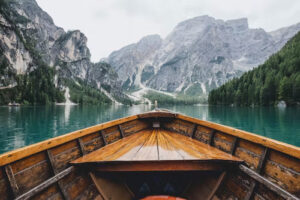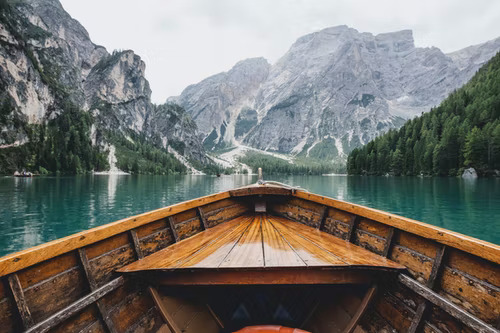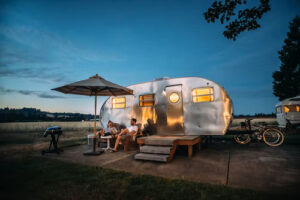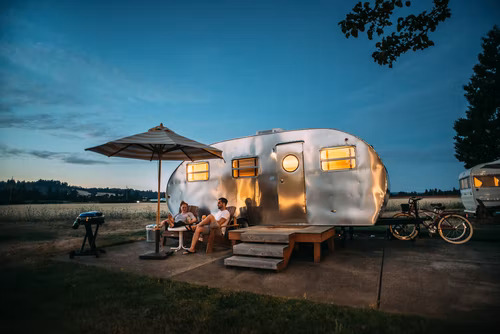 You guessed it, the Covid-19 pandemic has had an impact on the way people consume and live. More and more French people have decided to travel in a more responsible way, in opposition to mass tourism. The famous Pinterest or Instagram inspired dream vacations are no longer the same since this global crisis, the global awareness has been accelerated. Following the travel restrictions imposed by the government, the French have learned to enjoy traveling in French cities again. Bordeaux, Toulouse and Marseille have taken advantage of this new trend.
The very principle of Slow Tourism is to take the time to live, to contemplate the landscapes that surround us while privileging the local meetings. The traveler takes the time to soak up the environment around him, slowness seems to be one of the essential conditions to leave room for emotions, surprise or the unexpected. Adopting Slow Tourism means questioning the way you travel and bringing a humanistic dimension to it.
THE ADVANTAGES OF SLOW TOURISM.
This new form of tourism is a true state of mind.



Slow tourism offers many undeniable advantages for the traveler, the planet and the local populations.
◉ Take the time to release the pressure
The question of time is at the heart of slow tourism, both in France and abroad. Obviously, the perception of time is different for everyone. This is experienced differently by each person. While some people will take 3 days to visit a city and consider it enough, others will find it too short and such a short duration could be a source of stress. Everyone lives Slow Tourism in their own way, at their own pace, in order to take the time to relax. It's not just the quantity of time, but also the quality of it. The important thing is not to overexploit your free time, but to live each activity to the fullest. In short, to disconnect from reality to better find oneself.
◉ Prioritize experiences by refocusing on the essentials
Discovery also means meeting new people and experiencing new things. Slow tourism favors human relationships, sensations and emotions, that's the essence of this concept. Activities are no longer consumed, they are fully lived.
In slow tourism, quality takes precedence over quantity. It's not about performance or checking off boxes of places to "do". On the contrary, the goal is to do less, but do it better. This is where the magic of the moment lies. Rather than posting a photo on social networks, the traveler appreciates and appropriates the place, taking the time to experience it with his five senses. Slow tourism favors this idea of disconnection, and for that natural spaces are spontaneously privileged places. These are the best places to get in touch with your inner self, to recharge your batteries and to slow down the pace of daily life.
Finally, slow tourism rhymes very well with epicureanism. Travelers are fond of small gourmet pleasures, often indulging in tastings of local products. So far, nothing surprising when you remember that slow tourism is derived from the slow food movement.
◉ Limit your ecological impact
The essence of slow tourism is to consume better the way you travel. And for this, the preferred means of transport are obviously the least polluting. Airplanes should be avoided in favor of clean means of transportation such as bicycles, waterways, or even walking. These means of transportation, often less used by travelers in their daily active life, are yet another source of change of scenery. This also offers the possibility to find places that are often impossible to access by car.
SOLLEN'S TIPS FOR A SUCCESSFUL SLOW VACATION.
Avoid planning (too much), live from day to day, it's the best way to be in perfect harmony with the spirit of your trip. Choose a maximum of one planned activity per day, and take advantage of your free time to live in the moment and face the unexpected, which may hold some nice surprises.
◉ Learn to listen to and trust yourself.
Enjoying the present moment is also listening to your desires, and doing what you want to do according to them. Nothing happens by chance, and chance makes things right. So follow your instincts, and don't hesitate to think outside the box if your heart tells you to.
◉ There are no good or bad examples.
By searching on the internet or on social networks you will find different testimonies of slow tourism, but each experience is unique. Some travelers practice slow tourism by staying with locals on the other side of the world. While others prefer to explore their region or their own country by taking their time. There is no specific definition or rule to follow, the experience of slow tourism is made according to your desires.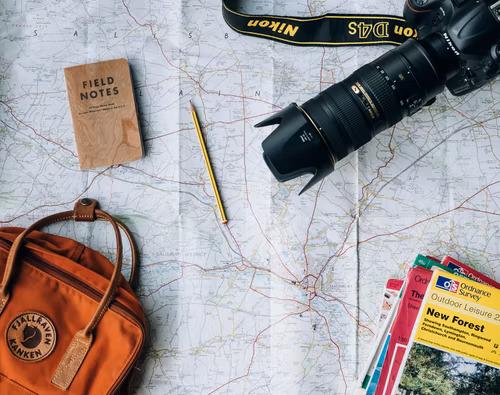 Slow tourism, a new way of traveling in the making...
While today's world is constantly making us live at a hundred miles an hour, the phenomenon of slow tourism is there to remind us how pleasant and important it is to take our time. By conviction or by simple need of disconnection from the usual train, the number of people who opt for this mode of tourism is in strong increase. Respectful, accessible and with an unprecedented human dimension, Slow Tourism brings an unprecedented inner peace, a true state of mind and even a philosophy. Faced with the consequences of mass tourism, slow tourism was a real evidence, and its development seems to be the answer to tomorrow's tourism.